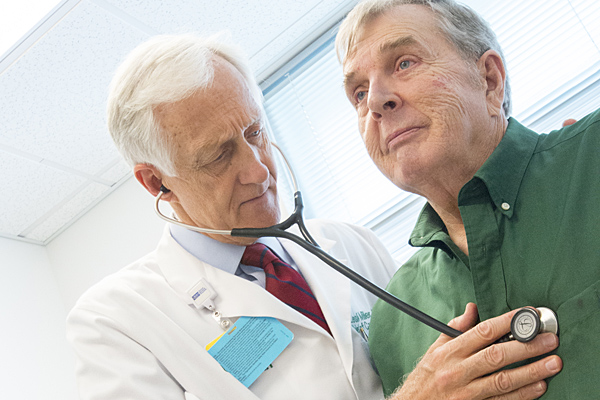 The Cognitive Therapeutics team has noted the link between heart and brain health in previous posts, such as "3 Tips to Control High Blood Pressure", which highlights the link between high blood pressure and dementia. To continue the conversation, we are sharing a recent study published in the Journal of the American Heart Association that found a healthy heart may have major benefits for preventing cognitive decline associated with aging.
Researchers from the University of Miami and Columbia University studied over 1,000 men and women with the average age of the participants being 72 years old. Participants underwent initial brain tests that assessed their memory and other cognitive abilities, followed by the completion of the same set of tests six years later. The research team also analyzed how well participants followed the American Heart Association's "Life's Simple Seven®", a 7-part program designed to encourage the lifestyle choices that promote cardiovascular health. The 7 focuses of program include:
Avoiding Tobacco

Managing Weight Level

Engaging in Physical Activity

Eating a Healthy Diet

Monitoring Blood Pressure Levels

Controlling Cholesterol Levels

Reducing Glucose Levels
Of the 1000 volunteers, none met all seven goals and only 1 percent met six of the seven goals. Four percent met five goals, 14 percent met four goals and about 30 percent met three or two goals.
At the end of the study, the researchers found that participants with more ideal cardiovascular health factors had better brain health at the start of the study. The link was strongest between brain health and tobacco avoidance, ideal glucose levels or optimal weight levels. More ideal cardiovascular health factors were also associated with decreased cognitive decline over time.
Participants that didn't achieve all seven goals still saw positive brain health benefits. Hannah Gardener, lead researcher of the study, recommends that individuals focus on improving a few areas at a time. "People shouldn't feel discouraged if one or two [goals] feel out of reach," she says.
For the latest news on brain health, sign up for the Cognitive Therapeutics Method newsletter at http://cognitivetherapeutics.com/Newsroom/.
Sources
http://time.com/4261651/heart-health-brain/
http://newsroom.heart.org/news/healthy-heart-equals-healthy-brain
http://news.health.com/2016/03/17/a-healthy-heart-may-protect-an-aging-brain/
HCA Dev | No comments