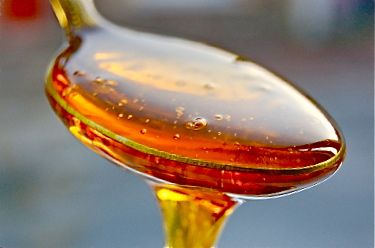 At the American Chemical Society's 2016 annual meeting in San Diego, California, a group of researchers revealed findings that pure maple syrup – the sap that comes directly from a maple tree – may have the potential to positively impact brain cells to prevent or delay Alzheimer's. These findings were based on a review of 24 different studies focusing on promoting brain health through natural food products.
Researchers from the Krembil Research Institute of the University of Toronto found that pure maple syrup helps prevent two proteins – beta amyloid and tau peptide – from clumping together in the brain. When the two proteins clump together, they form sticky plaque in the brain, which causes Alzheimer's and other brain diseases.
Another research group from the University of Rhode Island and Texas State University announced an important finding: maple syrup extract has the potential to improve lifespan in individuals with Alzheimer's disease. They found that maple syrup's ability to prevent the fibrillation, or tangling, of beta amyloid in animal brains has the added benefit of protecting and extending the lifespan of healthy brain cells.
Lead researcher of this study and the symposium's organizer, Dr. Navindra Seeram, compared the neuroprotective benefits of maple syrup to resveratrol in red wine. "Natural food products such as green tea, red wine, berries, curcumin and pomegranates continue to be studied for their potential benefits in combatting Alzheimer's disease. And now, in preliminary laboratory-based Alzheimer's disease studies, phenolic-enriched extracts of maple syrup from Canada showed neuroprotective effects, similar to resveratrol, a compound found in red wine."
Theses findings are not surprising to Serge Beaulieu, President of the Federation of Quebec Maple Syrup Producers. In a statement he released, Beaulieu shared that the federation and its maple enterprisers have known about the potential of pure maple syrup for years, which contains over 100 bioactive compounds that include those with anti-inflammatory benefits.
Future research will further our understanding of the benefits of pure maple syrup, but it is important to keep in mind that brain health should be approached holistically. Maintain a healthy, balanced diet and engage in exercise, social interaction and mentally-engaging activities to promote a brain-healthy lifestyle.
Sources
http://www.huffingtonpost.com/entry/this-sweet-sweet-treat-may-protect-the-brain-against-alzheimers_us_56e82a5ae4b0860f99da6117
http://www.eurekalert.org/pub_releases/2016-03/p-cap031116.php
Katarina Livaskani | one comment