Worldwide, nearly 36 million people have Alzheimer's disease or other forms of neurocognitive disorders, making the need for a cure increasingly important. A4, an international trial, is hoping to study the effects of the drug solanezumab as a potential cure for Alzheimer's disease.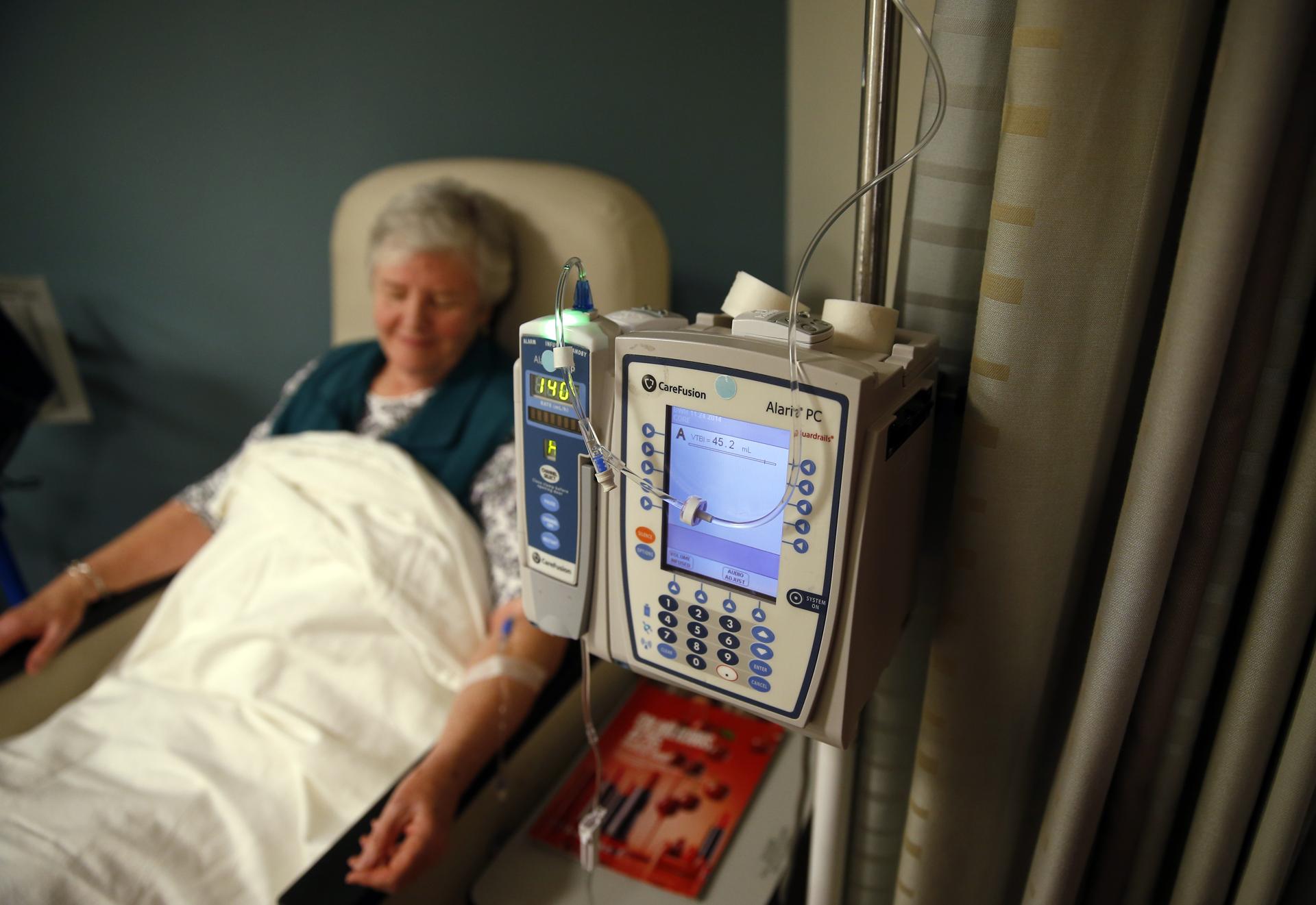 The A4 trial is taking place in 60 hospitals that are looking for 1,000 patients to test solanezumab, a monoclonal antibody with a high safety profile that clears out amyloid beta proteins. They are hoping to find individuals like Helene DeCoste of Boston, a current patient in the clinical trial. Helene is an ideal candidate because she has no sign of memory loss yet but brain scans reveal a build-up of amyloid plaque in her brain, a hallmark of Alzheimer's disease. Dr. Reisa Sperling, a physician at Harvard University and project director of the A4 study, spoke of Helene DeCoste as "a perfect patient for this trial".
Beta amyloid plaque, which is the build-up of beta amyloid proteins that are not cleared out of the brain, is one of the key identifiers of Alzheimer's. Researchers are hoping that the drug is able to remove the amyloid plaque from the brain, thereby slowing the progression of the disease or preventing it altogether. The A4 study is the first trial in which investigators will test an amyloid beta-clearing drug among older adults in the pre-symptomatic stage of Alzheimer's, making this new and exciting territory for Alzheimer's research.
Another characteristic of Alzheimer's is neurofibrillary tangles made up of the protein tau that disable the transportation of nutrients and important substances between nerves. Many believe that tau and beta-amyloid are connected, and the A4 study has been updated to track the build-up of both proteins in patients' brains.
The study aims to find patients between the ages of 65 and 85 years old similar to Helene's profile; patients must fulfill criteria scores regarding a Mini-Mental State Examination, Global Clinical Dementia Rating and Logical Memory II. For a full description of the inclusion and exclusion criteria and locations that are recruiting patients, visit http://a4study.org/.
Until a cure for Alzheimer's has been found, non-pharmaceutical options show promise for slowing cognitive decline. The Cognitive Therapeutics Method exercises the five cognitive domains of the brain in a fun and engaging way. Call your nearest Home Care Assistance office to learn more about the program.
Sources:
http://www.cbsnews.com/news/new-trial-to-treat-alzheimers-seen-as-game-changing/?WT.mc_id=enews2015_04_06&utm_source=enews-aff-20&utm_medium=email&utm_campaign=enews-2015-04-06
http://www.brightfocus.org/alzheimers/about/understanding/plaques-and-tangles.html
http://www.nia.nih.gov/alzheimers/clinical-trials/anti-amyloid-treatment-asymptomatic-alzheimers-disease-a4
http://www.alzforum.org/news/conference-coverage/solanezumab-selected-alzheimers-a4-prevention-trial
Katarina Livaskani | No comments